This mountain biker's paradise features over 14 kilometres of trails with jumps, downhill, teeter-bars, and ramps. Most of the biking routes loop back to the park centre so riders can enjoy many of them.
Since December 2019, the Coast Mountain Bike Trail Association (CMBTA) maintains Sprockids Park through a Memorandum of Understanding with the Sunshine Coast Regional District (SCRD). Their main responsibility consists of trail repairs, reconstruction, decommissioning, improvements and signage. More information is available at www.cmbta.ca.
Location
Heading south through Gibsons, turn left onto North Road, go through the lights at the top of bypass (big hill heading down to the ferry terminal) until you reach Stewart Road. Turn left up the dirt road leading to the park entrance. There are parking spots to the right if the gate is locked.
Amenities
There are 14 kilometres of biking and hiking trails throughout the park.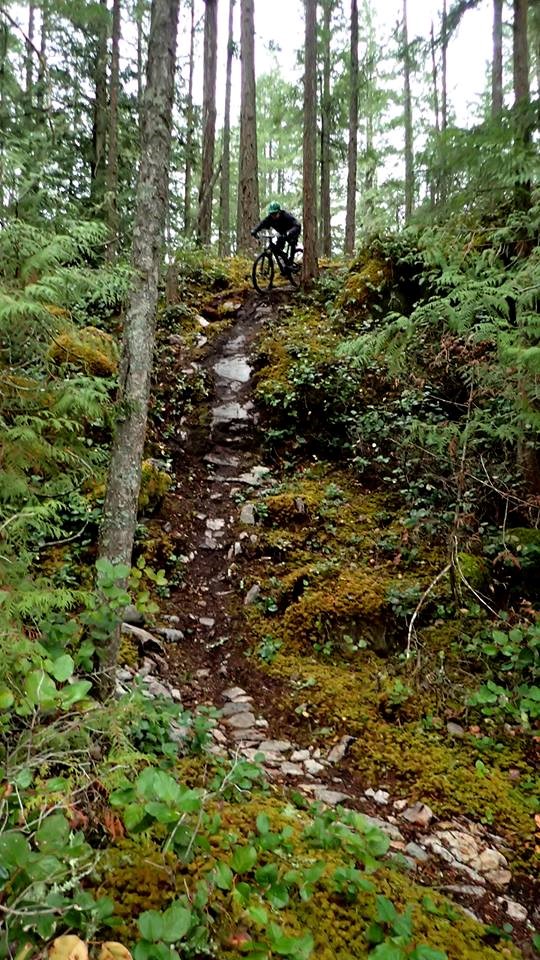 Area F
Address: 1235 Stewart Road (Google Maps)
Area: 48.3 hectares
Map: Sprockids Park (PDF)