Open Burning Ban for the Sunshine Coast
Tags:
2023
| News Release
Date Released: May 17, 2023
After a week of hot dry weather, the BC Wildfire Service is prohibiting some open burning in the Coastal Fire Centre.
As of tomorrow (Thursday, May 18), no open burning except for campfires is allowed. Those who wish to have campfires must ensure that the fire is no larger than half a metre wide by half a metre high in size.
If you are planning to have a campfire, you must ensure that you always have at least eight litres of water or  a hand tool with you while the campfire is lit. Before leaving your fire, you must put it out so that it is cool to the touch. Check out this great resource from the BC Wildfire Service for further information.
"We have seen what other parts of the province are facing right now and it is vital that residents follow this burn ban and are also careful when having campfires at this time," says Matt Treit, Manager of Protective Services at the Sunshine Coast Regional District (SCRD). "If you light a campfire, it is your responsibility to make sure it is safe."
As fires burn in other parts of the Province, firefighters from the SCRD are doing their part to help out communities in need. Last weekend, seven firefighters and three trucks from Gibsons, Roberts Creek and Halfmoon Bay deployed to Fort St. John to assist with efforts to contain a major wildfire burning in that area. The seven firefighters are due to be deployed for a total of two weeks.
When firefighting resources are deployed to other parts of the Province, fire departments on the Sunshine Coast rely on a mutual aid agreement which allows for the fire departments to assist one another when required.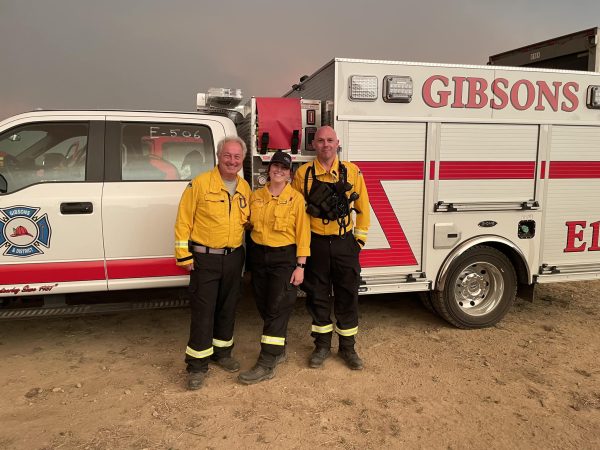 Further information on the burning ban can be found here from the BC Wildfire Service.