Coopers Green Park
tituls
This popular waterfront park that looks across the Strait of Georgia has a large grassy treed area ideal for family picnics. During the summer you can play beach volleyball on the sandy court. The park also includes a barbeque pit, washroom facilities, swimming beach and a public recreational boat launch. It is also a popular location for divers.
There is a designated parking area that is available for vehicles and trailers for those planning to launch boats. Further information on the load limit and permitted uses of the boat ramp can be found here.
Further information on how to book the hall can be found on the community halls webpage.
Location
The park can be accessed at the north end of Redrooffs Road in Halfmoon Bay.
Amenities
Picnic area, beach, boat launch, volley ball court, BBQ pit, washrooms.
To rent the Coopers Green Hall visit the community halls webpage.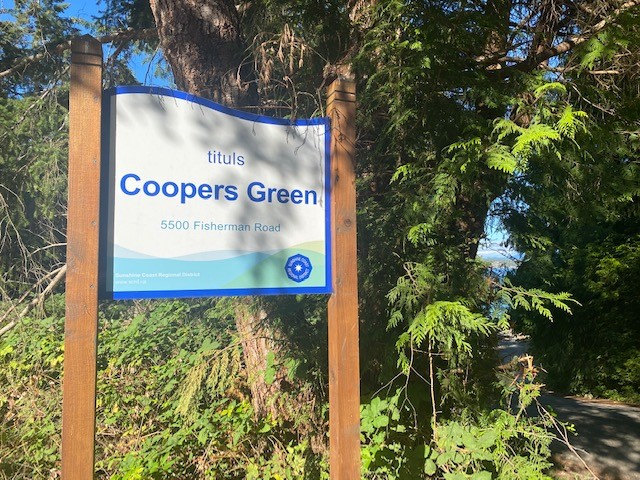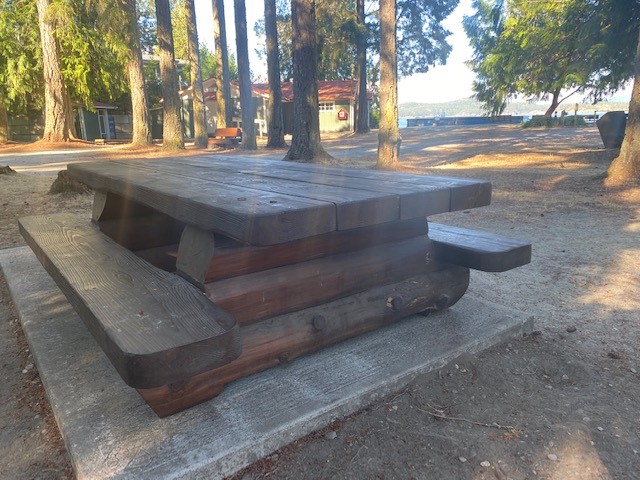 1
Area B
Address: 5500 Fisherman Road (Google Maps)
Area: 3.6 hectares
Map: Coopers Green Park (PDF)
tituls
In 2017 shishalh Nation Elders Language group and the SCRD began a project to provide and/or translate SCRD park names into the shashishalhem (Sechelt language). Coopers Green Park is translated as tituls.
Pronunciation: i sounds like the vowel in English 'meet'. u is pronounced like the o in English 'go'. First syllable has strong stress.
The name tituls was chosen by the shishalh Elders Language Group to represent the large rocks located in the beach and water areas of the park
Meaning: big rocks