This woodland park features seven kilometres of forest trails, unique wooden bridges spanning foaming creeks, a multitude of waterfalls, and a 30 metre wheelchair accessible trail with a viewing platform.
Location
Located just off Highway 101, near the Sunshine Coast Golf Club in Roberts Creek. Parking is available at the trailhead.
Amenities
This park contains over seven kilometers of trails with a short wheelchair accessible trail which leads to a viewing platform overlooking a waterfall. There is also a sports field, playground and baseball diamond on site. There are both covered and uncovered picnic facilities on site along with washrooms.
This trail is very popular for dog walking. This is not an off-leash park. Please ensure your dog is on a leash at all times.
Information on booking the sports field can be found on the sports field webpage.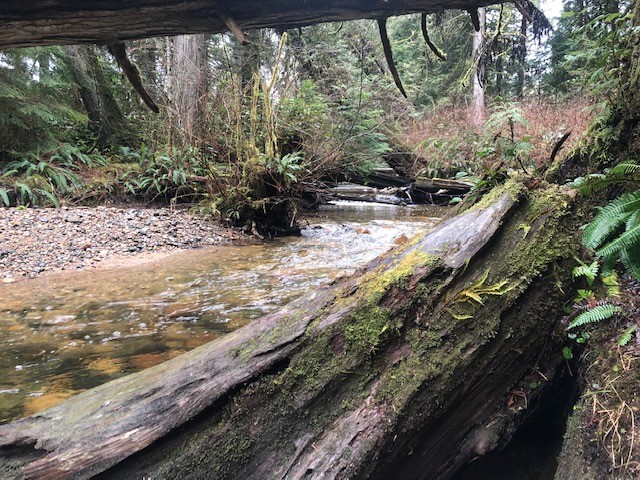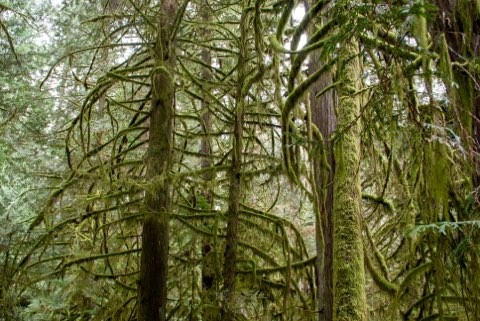 2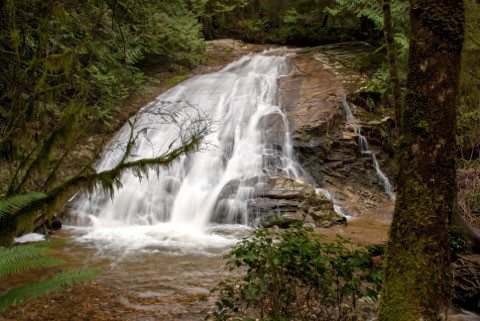 3
Area D
Address: 3110 Sunshine Coast Highway (Google Maps)
Map: Cliff Gilker Park (PDF)
Ɂiyuls
In 2017 shishalh Nation Elders Language group and the SCRD began a project to provide and/or translate SCRD park names into the shashishalhem (Sechelt language). Cliff Gilker Park is translated as Ɂiyuls.
Pronunciation: Ɂ is the symbol for a throat catch, which is a constriction in the back of the throat followed by a sharp release. It can be heard at the beginning of English words 'oh-oh' and 'ugh'. i sounds like the vowel in English 'meet'. u is pronounced like the o in English 'go'. First syllable has strong stress.
The name Ɂiyuls was chosen by the shíshálh Elders Language Group to represent the beautiful smooth rock/stone faces that are created by waterfalls located in the parks walking trails.
Meaning: smooth (rock, stone). (Sechelt Dictionary, Page 410)