Baker Beach Park
ḵwilḵwilem
This waterfront park looks across the Strait of Georgia and features a pebbly beach that gently slopes into the ocean which is great for intertidal exploration.
Location
Turn onto Francis Peninsula Road. Head west for approximately 2.5 kms. Turn south on Warnock Road, follow to Davis Road, turn left. Follow Davis Road to Baker Road.
Amenities
A short forested  trail leads to a small swimming beach and picnic area. Parking is at the top of the woodland trail that leads to the beach. Dogs must be leashed at all times in this park, and please pick up after your pet. There are no garbage bins on site so please take your garbage with you.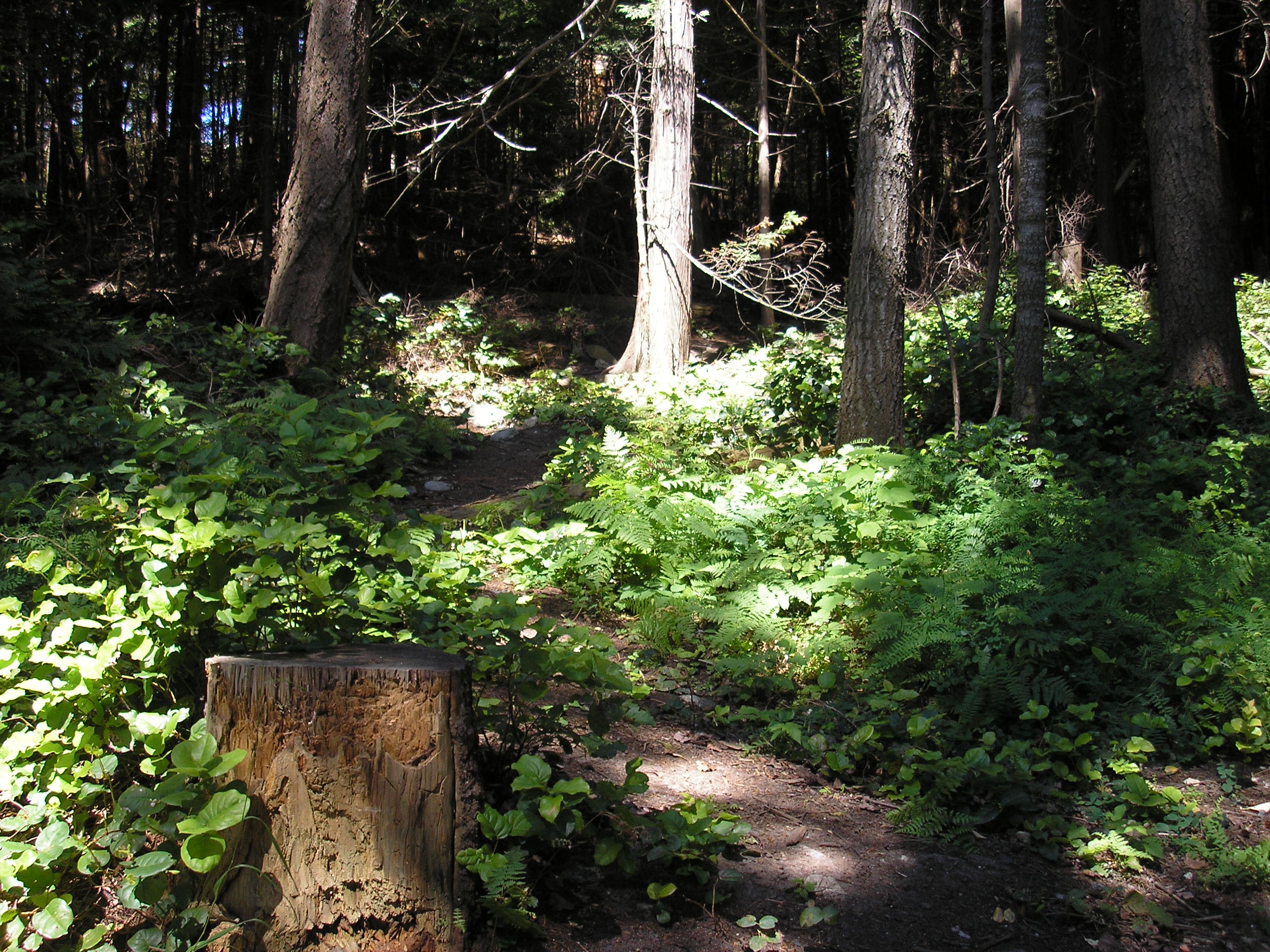 Area A
Address: 8419 Carlson Forest Service Road (Google Maps)
Area: 12.35 hectares (5 acres)
Map: Baker Beach Park (PDF)
ḵwilḵwilem
In 2017 shishalh Nation Elders Language group and the SCRD began a project to provide and/or translate SCRD park names into the shashishalhem (Sechelt language). Baker Beach is translated as ḵwilḵwilem.
Pronunciation: kw is pronounced like the first sound in English 'quote', but further back in the mouth. i sounds like the a in English 'mate'. The first two syllables have strong stress. Description: The name ḵwilḵwilem was chosen by the shishalh Elders Language Group because the park features a nice sandy beach.